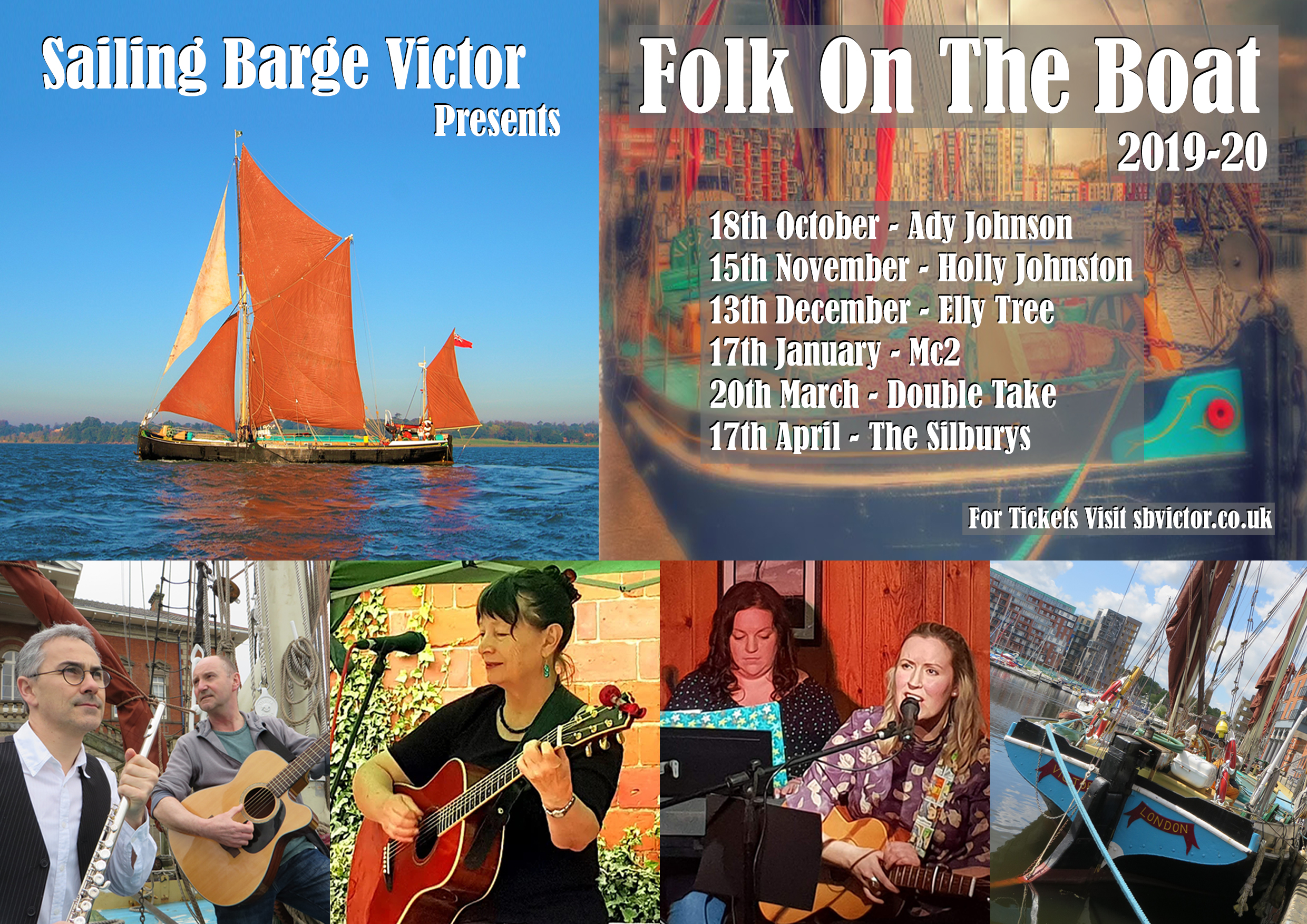 Address :
Sailing Barge Victor, Common Quay, P4 1BY, Ipswich, Suffolk
Folk on the Boat ~ On Sailing Barge Victor
Ipswich, Suffolk
The popular winter season of "Folk on a Boat" concerts aboard the Sailing Barge Victor continues on Friday 18th October 2019.
A fantastic line-up of top local artists will perform in the intimate and atmospheric polished wood saloon of the historic 19th Century Barge, moored on Ipswich Waterfront. The hatch opens at 7.30pm and the concert starts at 8.00pm. Victor has a cosy heated saloon and a fully licensed, well stocked, bar. The folk nights are "static" events and Victor will be moored alongside for the evening.Tickets are £18.50 per person, which includes a hearty hot supper and normally includes chilli con carne, chicken curry, corned beef hash and macaroni cheese (which is the vegetarian option) all served with rice and french stick. It is very much traditional food. If there is any special dietary requirements please inform the team at the tourist information centre on 01473 258070.