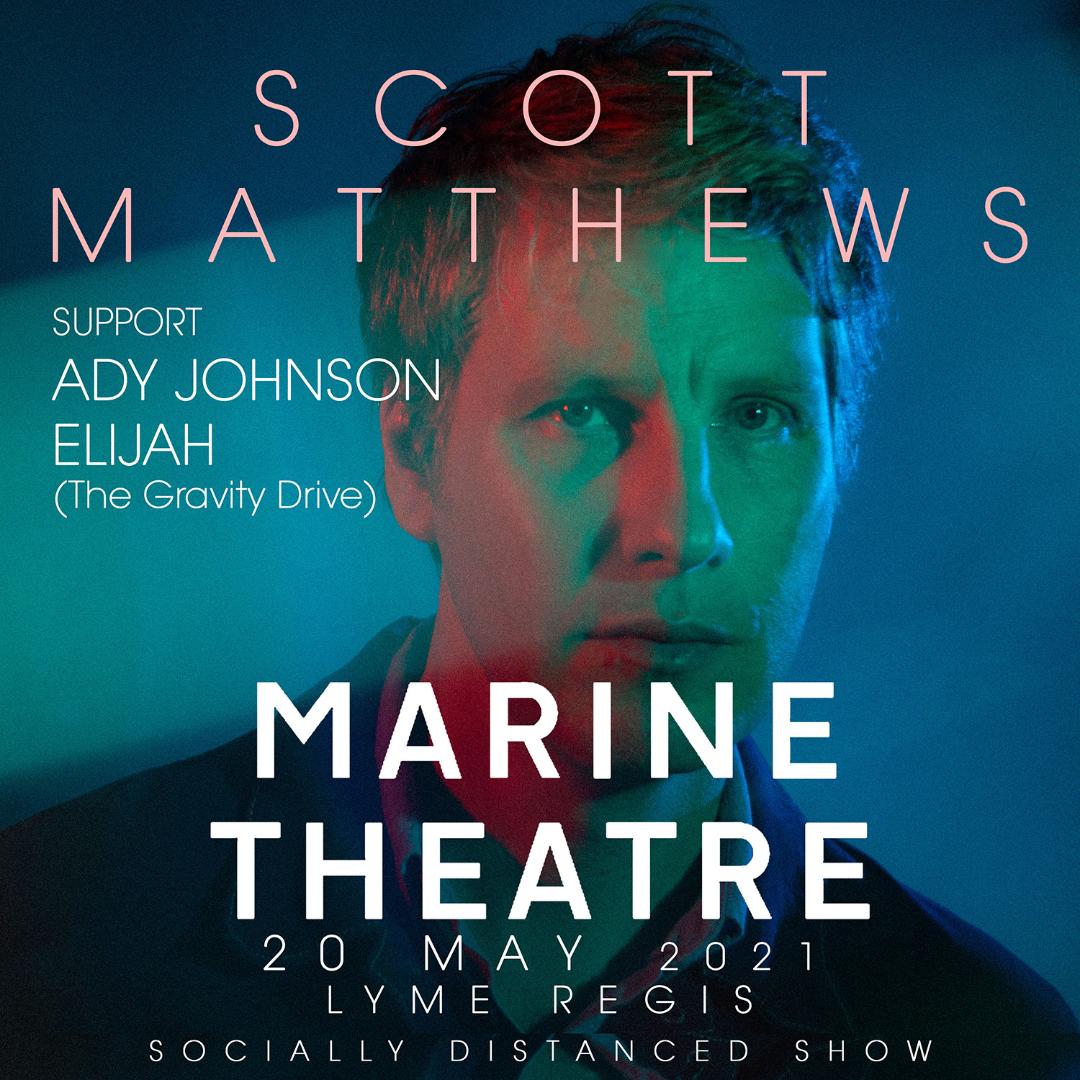 Address :
The Marine Theatre, Church Street, DT7 3QB, Lyme Regis, Dorset
The Marine Theatre ~ Supporting Scott Matthews ~ with second support Elijah (The Gravity Drive)
Lyme Regis, Dorset
Ady will be supporting Ivor Novello Award-winning Scott Matthews at Marine Theatre, with Elijah (The Gravity Drive) opening the proceedings. This will be an outdoor, socially distanced show, in the beautiful setting of Lyme Regis seafront.
Scott Matthews will tour the UK in November to play at a number of churches and unusual spaces with natural ambiences suited to his newfound lo-fi sounds. "It will be one man and a guitar with a wave of electronica washing over me. I am fascinated by thought provoking sounds and how they totally immerse the listener and encourage them to dig a little deeper into their being. These songs will keep people on their toes and hopefully their electronic grace will sweep them off their feet too."
£16.00 advance / £18.50 on the door
10% discount for members
Bar opens at 6:30 P.M.
Starts at 7:30 P.M.