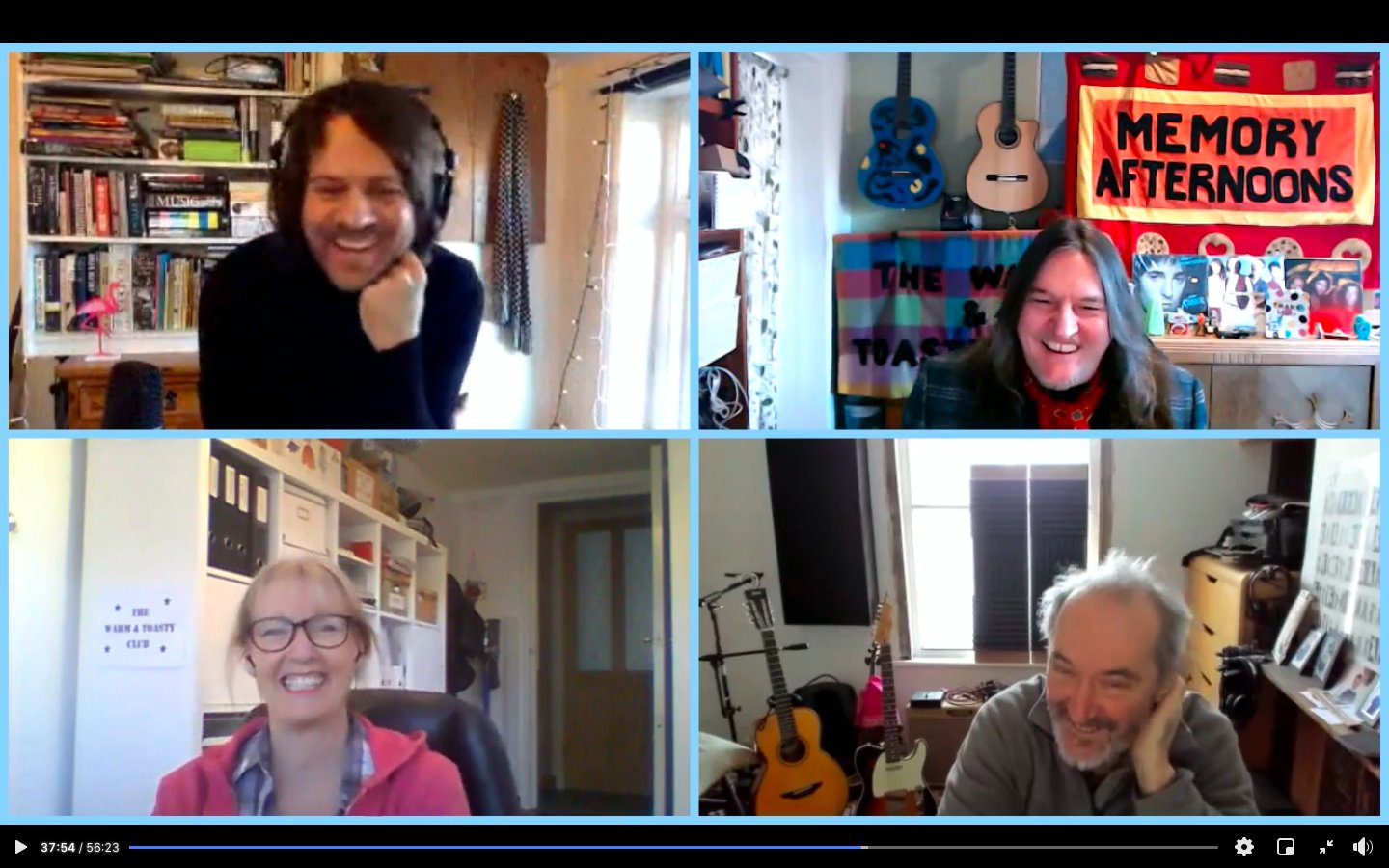 The Warm and Toasty Club ~ Online Memory Afternoon special guest
Facebook Live
Ady returns to The Warm and Toasty Club's Online Memory Afternoon as their special guest. He will join Johnno and gang via Facebook live, for some friendly banter and perform three songs.
The Warm and Toasty Club is a National Lottery funded organisation working in a variety of areas, including arts, music, history & entertainment. During the pandemic online 'memory afternoon' shows go live on Facebook live, every Friday @ 1pm.
Expect quizzes, memories, laughter and general silliness, live music, videos, poetry and that warm and toasty feeling to keep our communities connected and entertained. 
"Like the Multi-Coloured Swap Shop for grown ups who are not ready to grow up" 
"This show really is a Godsend during these lockdowns"