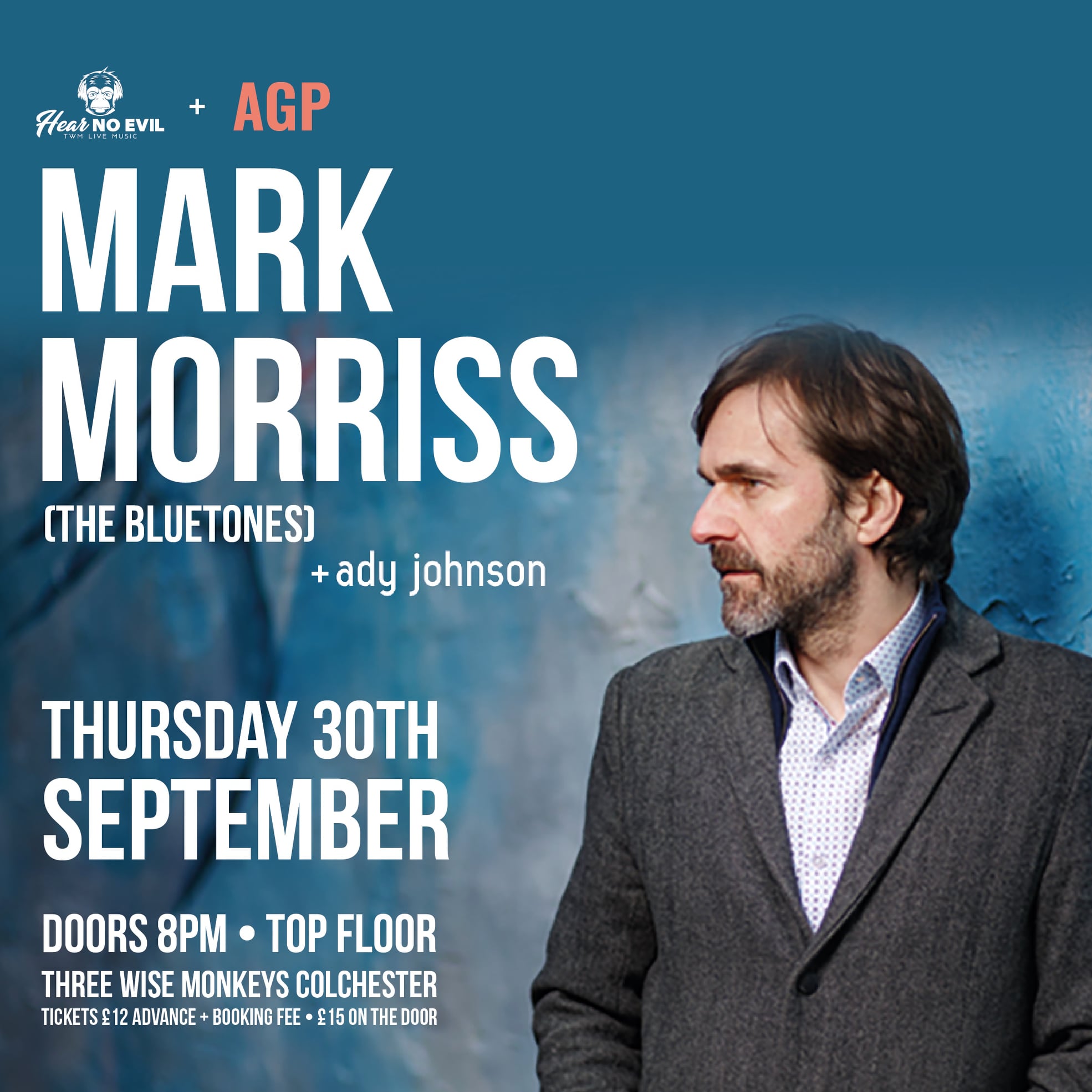 Address :
60 High St, Colchester, CO1 1DN
Three Wise Monkeys ~ Supporting Mark Morriss (The Bluetones)
Colchester, Essex
The phenomenal frontman of The Bluetones, Mark Morriss, brings his solo show to Three Wise Monkeys Colchester on Thursday 30th September 2021. Combining the bands hits with his impressive solo material you can expect new music, banter and Brtipop belters.
He will be joined on the night by Ady Johnson who has gained a worthy place on the musical map and presents a unique home-grown sound which stays with you for the long-haul.
This gig takes place on the top floor of Three Wise Monkeys Colchester
Access – There is no lift to access the top floor of Three Wise Monkeys. There are five short flights of stairs to reach the top floor with rest opportunities between each flight.